Attack Analyzer™
Attack Analyzer™ is Osorno's network traffic analysis software that comes installed by default on SecureWall™ version 3. This software allows the user to analyze network traffic going through the firewall and identify possible cyber-attacks by using the following main features:
Data analysis by sorting the data by term, most attacked IP address or most targeted port.
Several table views including date and time, interface (WAN/LAN), port, protocol (TCP/UDP/IP), source IP address, city and country, as well as number of attacks.
Geolocation on a map of analyzed data.
Generation of reports of analyzed data.
The following world map image is a sample of real data analyzed during one day. The red dots show the exact location from where the attacks were generated. Around 5,000 intrusion attempts were recorded in only 24 hours.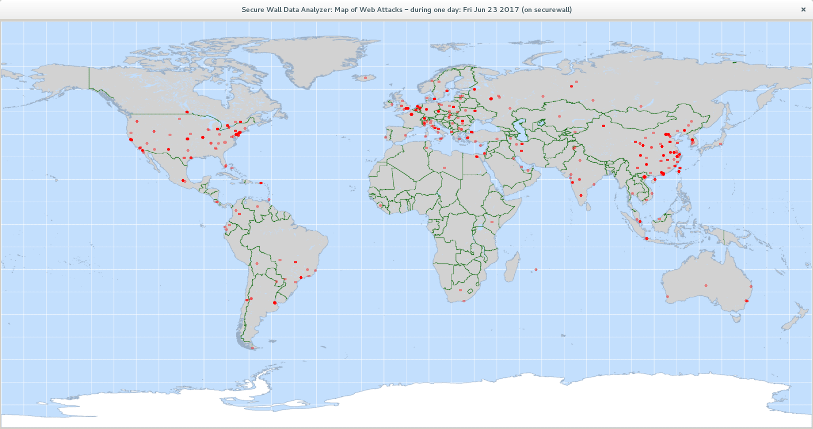 If you want to know how an Osorno's Attack Analyzer report looks like, please click on the link below to download a report sample.